Coordinators are most familiar with the barriers and successes that are encountered throughout the accrual process. The Research Coordinator Advisory Committee (RCAC) at NC TraCS serves as a regular partner with the Recruitment and Retention Program to share expertise and ensure that new initiatives are grounded in the experiences of those interacting with participants.
The RCAC brings together research coordinators from across nine UNC-Chapel Hill and UNC Health departments, each with their own experiences, perspectives, and insights. Members of the RCAC will inform TraCS on the development of initiatives, resources, and training programs related to participant recruitment and retention.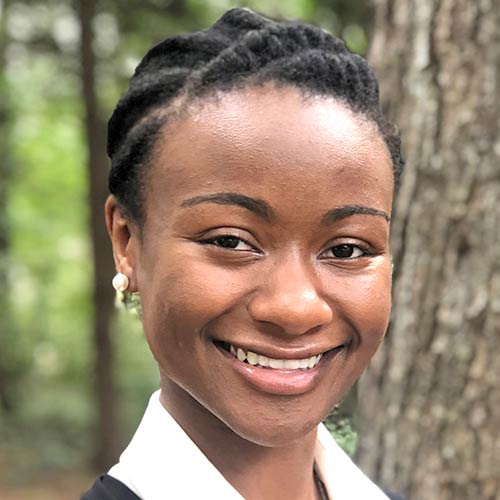 Hiwot Ekuban

Hiwot Ekuban joined the Center for Esophageal Diseases and Swallowing (CEDAS) in July 2020 as a Clinical Research Coordinator. Starting in August 2022, she now leads a team of research coordinators as a Research Manager. In college, she engaged in various global public health research topics, including HIV self-testing in Dar es Salaam, Tanzania, and intimate partner violence in Thohoyandou, South Africa. After earning her Bachelors of Science in Public Health at UNC-Chapel Hill in 2018, Hiwot served as an AmeriCorps volunteer in her hometown of Concord, NC where she coached uninsured and underinsured patients in living healthy lifestyles. She currently manages multiple drug trials studies related to Eosinophilic Esophagitis and other eosinophilic diseases. Hiwot's hope for the RCAC is to collaborate with other like-minded individuals to bolster clinical trial recruitment and retention efforts at UNC-Chapel Hill.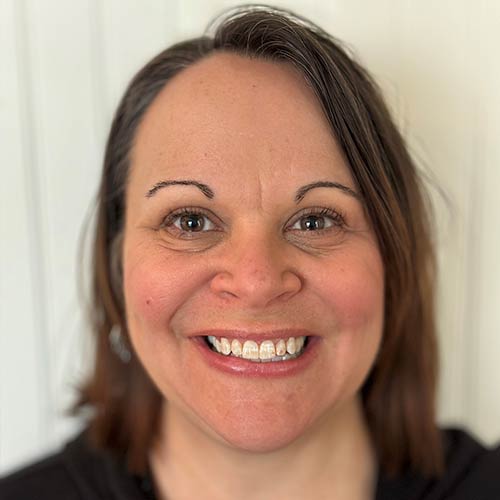 Kim Grimm

Kim Grimm is a Research Project Manager at UNC'S Thurston Arthritis Research Center (TARC). She has been in this position for over 5 years, assisting Dr. Kelli D. Allen with ongoing research projects focused on behavioral change in patients with knee and/or hip osteoarthritis. Prior to this role, Kim worked as a Research Assistant with other UNC projects focused on type 2 diabetes and heart health for about 5 years. With over 10 years of experience working on UNC research projects, Kim looks forward to sharing her research recruitment knowledge with others, as well as potentially having the opportunity to learn and gain new insights from other research coordinators.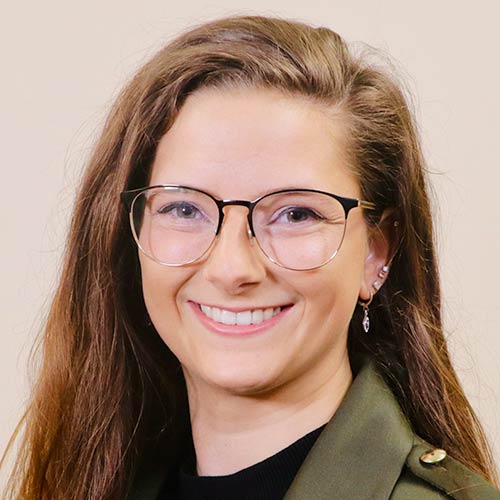 Caisi Hecht

Caisi Hecht is a Clinical Trials Associate at the Carolina Institute for Developmental Disabilities at the UNC School of Medicine. She has been working at the CIDD since the summer of 2021 and has been helping build the CIDD Clinical Trials Program under PIs Mark Shen, PhD and Jamie Capal, MD. While the team primarily specializes in industry-sponsored investigational drug trials for individuals with Angelman Syndrome, they have also recently branched into additional neurodevelopmental disorders and investigator-initiated trials. Through these trials, Caisi works directly with patients by being a main point of contact for families, leading them through visits, and managing scheduling and organizational needs. Caisi was brought to the RCAC by an interest in sharing her passion for patient relations, gathering new information to help develop the budding CIDD program, and collaborating with other coordinators to support the research landscape at UNC.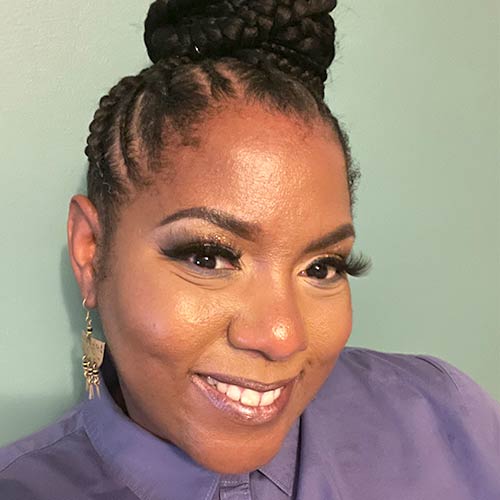 Tuvara King

Tuvara King has been a part of the UNC-Chapel Hill community in a variety of ways—as a student, a Resident Advisor, costume designer, and in research. She started her research career at the Carolina Population Center as a Research assistant with the Infant Care Project and the Pantry Study looking at health, development, and food security of African American Women and their infants. Tuvara has gained a wealth of knowledge about quantitative and qualitative research experience with Frank Porter Graham Child Development Institute's NC-PreK Program and the Carolina Women's Health Research Center on a variety of studies looking at the health and well-being of pregnant women. She is now at the UNC Lineberger Office of Clinical & Translational Research in Oncology as a Clinical Study Coordinator to help improve cancer outcomes. Tuvara is excited about this opportunity and is passionate about study participants being well-informed before and during their participation in studies, and exploring ways to improve retention of study subjects.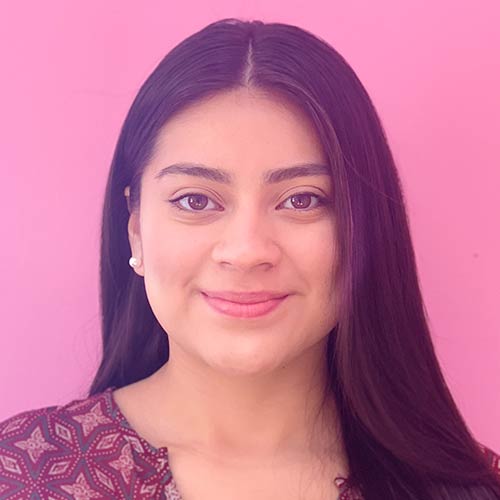 Rosyzela Lainez

Rosyzela Lainez is a Social/Clinical Research Specialist in Pediatric Cystic Fibrosis. She has worked in healthcare for several years as a patient care coordinator, inpatient clinical support specialist, and research coordinator. Her background consists of improving the quality and standards of patient care and staff. She joined UNC Health's Root Cause Analysis Committee which consists of improving patient safety, reducing risk, and identifying improvement methods and measurements for both patients and staff. Rosyzela is also the outreach lead for UNC Health's Diversity Equity and Inclusion Council which helps create safe spaces for staff on and off campus. She hopes to create the same environment for all research coordinators at UNC as well as offering a helping hand to new and experienced coordinators.
Margaret Lillie

Margaret Lillie is a clinical research coordinator with the breast surgical oncology team at Lineberger Comprehensive Cancer Center. She currently works on translational multi-site trials, retrospective studies, and database building and management. She has previously worked in global health with a focus on evaluation research, maternal mental health, early childhood development, and polio eradication. When she is not working, she is involved in advocacy work for the LGBTQ+ community who have genetic predispositions to or have been diagnosed with breast or reproductive cancers. She is excited to collaborate with other coordinators across disciplines and content areas.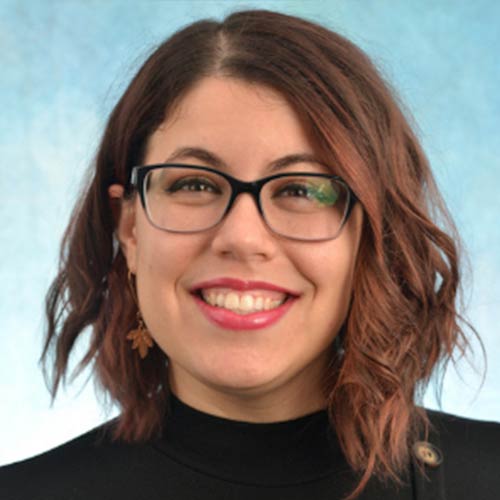 Jennifer Pilotos McBride

Jennifer Pilotos McBride is a Clinical Research Coordinator in the Department of General Pediatrics and Adolescent Medicine (GPAM). She is originally from Havana, Cuba and immigrated to the US as a young child. She has a passion for working with underserved and historically disadvantaged populations—primarily the Hispanic/Latine/Latinx community and brings that passion to her work in clinical research. Currently, she is coordinating a national study known as the Greenlight Plus study that focuses on integrating low literacy and low numeracy health education into primary care settings, in children 0-2 years, with the goal of building healthy habits early in life. Jennifer hopes to carry her perspective and experience into a future career as a physician.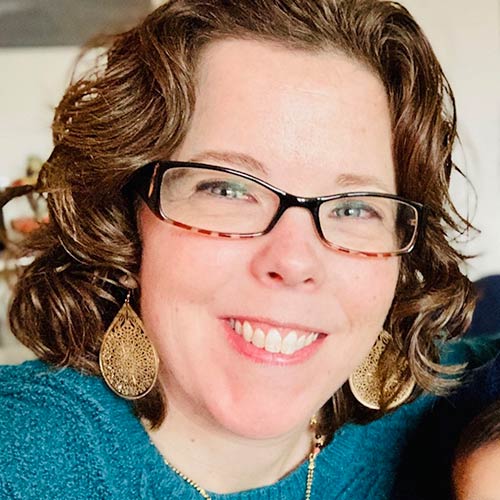 Julia Narendra

Julia Narendra is the UNC Kidney Center's dialysis and vascular access research program manager. She manages investigator-initiated and industry-sponsored research studies that aim to improve the quality of life for dialysis (end stage kidney disease) patients. She utilizes mixed research methods and engages stakeholders and patients in study development and execution. Julia has a passion for patient engagement, qualitative research methods, patient-reported outcomes, health services access, and educational interventions. She earned her master's degree in public health from the UNC Gillings School of Global Public Health. She enjoys traveling, cooking, and spending time with her family. Julia is excited to be a part of the RCAC to help share experiences and collaborate on strategies to improve study participant recruitment and retention.
Margret Powell

Margret Powell joined the UNC Adult CF Center/CF Clinical Research Group in fall 2017 shortly after graduating from UNC. She has filled multiple roles, including Data Coordinator overseeing a large registry database; Research Coordinator primarily coordinating PI-initiated NIH funded, FDA-regulated studies; and now fills the role of Clinical Research Lead, leading clinical trials (Foundation, Industry, and PI-Initiated) and completing additional managerial, administrative, and regulatory duties. She volunteers within the UNC research community and is currently a voting member of UNC's Biomedical IRB on Board D. Margret loves talking about research projects, participating in trainings, and contributing to colleagues' professional development—and hopes to mentor new research coordinators. She is excited to work with the RCAC and TraCS to create and disseminate high quality resources for the research community at UNC.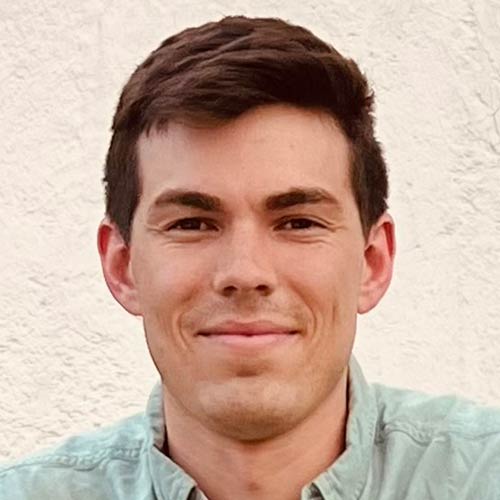 Cole Walker

Cole Walker has a Bachelor's degree in Biology from Catawba College. He previously worked at Atrium Health (formerly Wake Forest Baptist Health) as a studies coordinator for multiple cognitive health clinical trials. In July of 2022, Cole began working with the TraCS Research Coordination & Management Unit as a studies coordinator. He has an interest in going to medical school and continuing research there.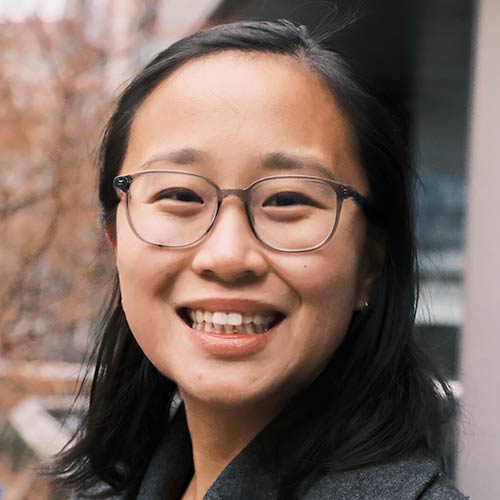 Junette Yu

Junette Yu is a clinical research coordinator with the heart & vascular team at UNC REX. Her work involves screening for and consenting eligible patients for research studies and following up with them after enrollment. Many of her team's studies are industry-sponsored clinical trials for endovascular interventional devices as well as several post-approval studies and registries. Junette's favorite part of her job is participating in the patient journey of learning about different treatment options. The questions that patients ask about research push her to deepen her own understanding about the studies she works on so she is able to communicate more effectively. Junette looks forward to being part of the RCAC group and getting to know everyone.