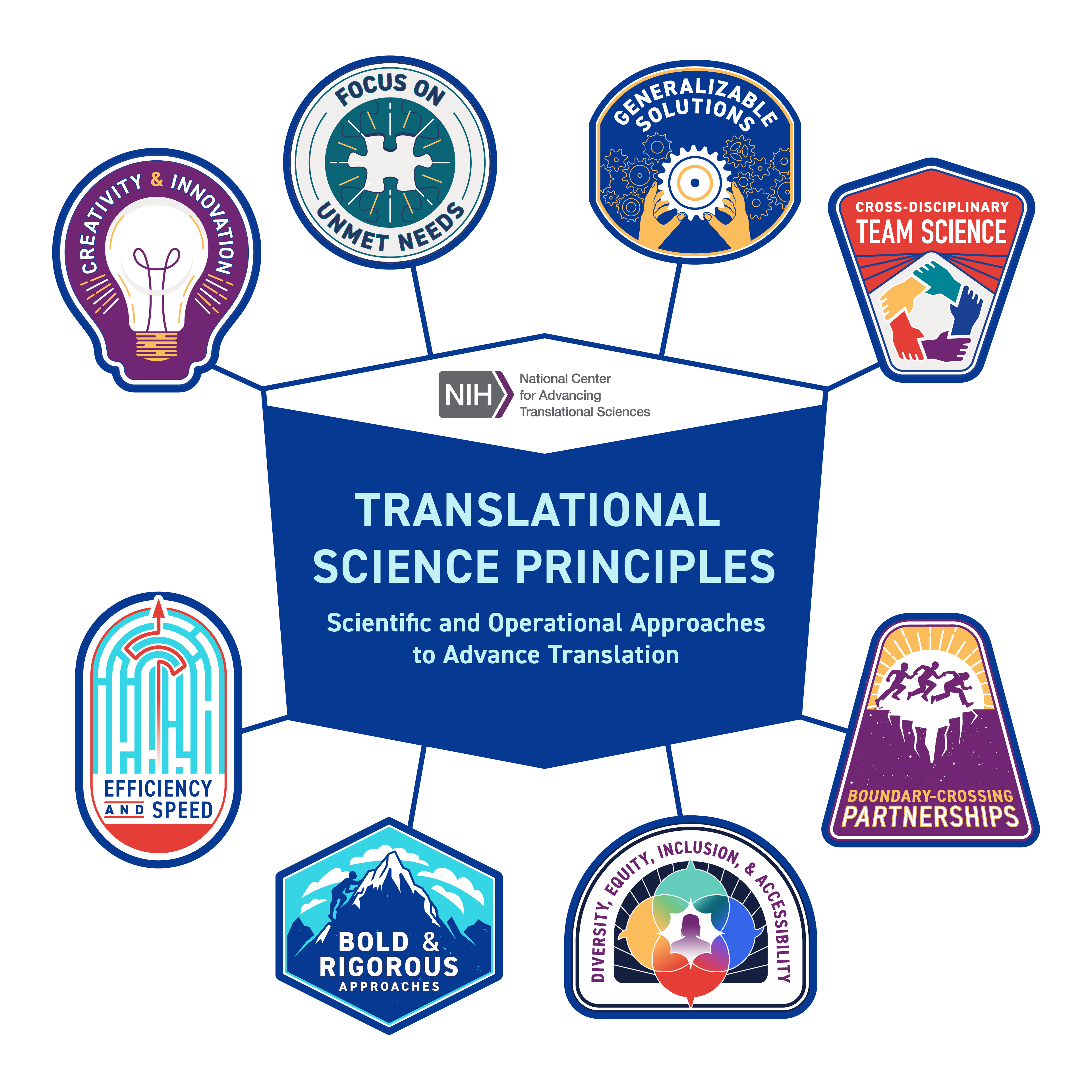 NCATS defines Translational Science as "the field of investigation focused on understanding the scientific and operational principles underlying each step of the translational process."
Whereas translational research focuses on the specific case of a target or disease, translational science is focused on the general case that applies to any target or disease.
A key tenet of translational science is to understand common causes of inefficiency and failure in translational research projects (e.g., incorrect predictions of the toxicity or efficacy of new drugs, lack of data interoperability, ineffective clinical trial recruitment).
Translational Science identifies barriers to the advancement of research across the translational spectrum, works toward a product or approach that overcomes or mitigates that barrier, and is generalizable across multiple diseases/conditions.
NCATS works with researchers, the public, and other stakeholder groups to design new approaches and technologies that ultimately will deliver more treatments to more people more quickly.
Learn more about Translational Science at ncats.nih.gov.