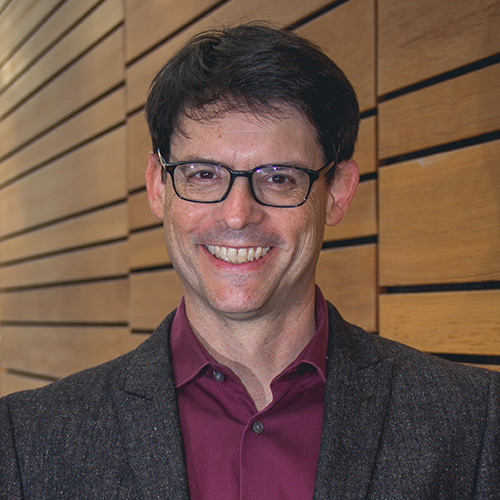 CONGRATULATIONS to Shawn Gomez, director of our FastTraCS service!
---
UNC SOM Researchers Named Creativity Hubs Award Leaders, Team Members
The UNC-Chapel Hill Office of the Vice Chancellor for Research announced the 2019 Creativity Hubs Awards to accelerate solutions to societal challenges. These are two-year grants for up to $500,000.
What if data on the devastating impacts of extreme storms and floods could inform and predict future problems for people who live along a coast? What if scientists could develop a therapy capable of suppressing a wide variety of viral infections, saving lives and billions of dollars in direct medical and economic costs? What if powerful chemical and genetic tools are combined to alter how genes are modified to treat human disease? And what if artificial intelligence could help identify the best way to harness solar fuels?
These are the questions being explored by the winning teams of this year's Creativity Hubs awards. Managed by the Office of the Vice Chancellor for Research (OVCR) in support of Carolina's Blueprint for Next Strategic Framework, the Creativity Hubs award program encourages and supports diverse, interdisciplinary teams that pursue answers to complex societal problems.
"So multifaceted are these challenges, that the only way to solve them is through the diverse perspectives offered by scientists from diverse fields," said Vice Chancellor for Research Terry Magnuson, PhD. "Supporting these teams through the Creativity Hubs awards yields solutions."
This year, in partnership with the UNC College of Arts & Sciences' Institute for Convergent Science, the UNC School of Medicine, and the Eshelman Institute for Innovation at the UNC Eshelman School of Pharmacy, the OVCR awarded three teams with two years of funding worth up to $500,000.
UNC School of Medicine researchers are co-principal investigators for two of the three hubs: The ID3@UNC Hub (the Infectious Disease Drug Discovery Program) and the Chemical Epigenomics Hub (Integrating Scientific Fields to Enable Grant Discoveries).
Addressing a critical unmet public health need, the ID3@UNC Hub brings together scientists across the fields of virology, proteomics, bioinformatics, chemical biology, and drug discovery to provide new antiviral therapeutics useful for treating multiple viral diseases. This hub will be led by Nathaniel Moorman, PhD, associate professor of microbiology and immunology at the UNC School of Medicine, and Ken Pearce, PhD, at the UNC Eshelman School of Pharmacy. Other UNC School of Medicine faculty include Shawn Gomez, EngScD, Lee Graves, PhD, Mark Heise, PhD, and Stan Lemon, MD, as well as Ralph Baric, PhD, who has a joint appointment in the department of microbiology and immunology.
The Chemical Epigenomics Hub combines chemical biology approaches with epigenetics to identify, develop, and apply chemical tools to better understand epigenetic processes, ultimately improving the treatment of human disease. This hub will be led by Brian Strahl, PhD, professor of biochemistry and biophysics and an Oliver Smithies Investigator, along with Samantha Pattenden, PhD, research assistant professor at the UNC Eshelman School of Pharmacy. Other UNC School of Medicine faculty are Ian Davis, MD, PhD, Ryan Miller, MD, PhD, Robert Duronio, PhD, Greg Matera, PhD, Daniel McKay, PhD, and John Sondek, PhD.
Moorman, Pearce, Heise, Lemon, Baric, Strahl, Pattenden, Davis, Miller, Duronio, Matera, and Sondek are members of the UNC Lineberger Comprehensive Cancer Center.
The Creativity Hubs award program was developed by the Office of the Vice Chancellor for Research to foster fluid, cross-disciplinary research, to establish campus networks that nurture research innovation and risk-taking, and to promote a pervasive culture that drives discovery and curiosity. This year's winners of the Creativity Hubs awards were selected from 23 proposals, involving 207 UNC researchers representing 46 departments across 11 schools and the College of Arts & Sciences.
Read more about the 2019 Creativity Hubs awards.
---
Originally posted at UNC Health Care Newsroom.