About FastTraCS
Focused on R&D and research commercialization, we provide no-cost support to help quickly translate discoveries and inventions to market
We offer:
Consultations for early-stage concepts from existing research and/or clinical observations
$50K FastTraCS Pilot Awards to help advance innovative drug discovery, medical device, diagnostic, tools and health/IT ideas
learn more »
Recruitment of local industry and technical mentors to help inform development planning and risk assessment
Referral and group consultations to resources on- and off-campus including RTI's Early Phase Drug Discovery service, RTI Drug and Device Development and Regulatory Consulting Service, OTC Market Landscaping Research Services and various internal UNC funding resources.
learn more »
Experienced internal R&D team who identify solvable problems within UNC Health Care and rapidly developing solutions
learn more »
The FastTraCS service is focused on innovation from existing research and identifying unmet needs at UNC Hospitals. The program has a strong focus on derisking technologies for commercial development enabling clinicians and researchers to prioritize studies that advance translational innovations towards a startup company, license to an established firm or directly into clinical practice.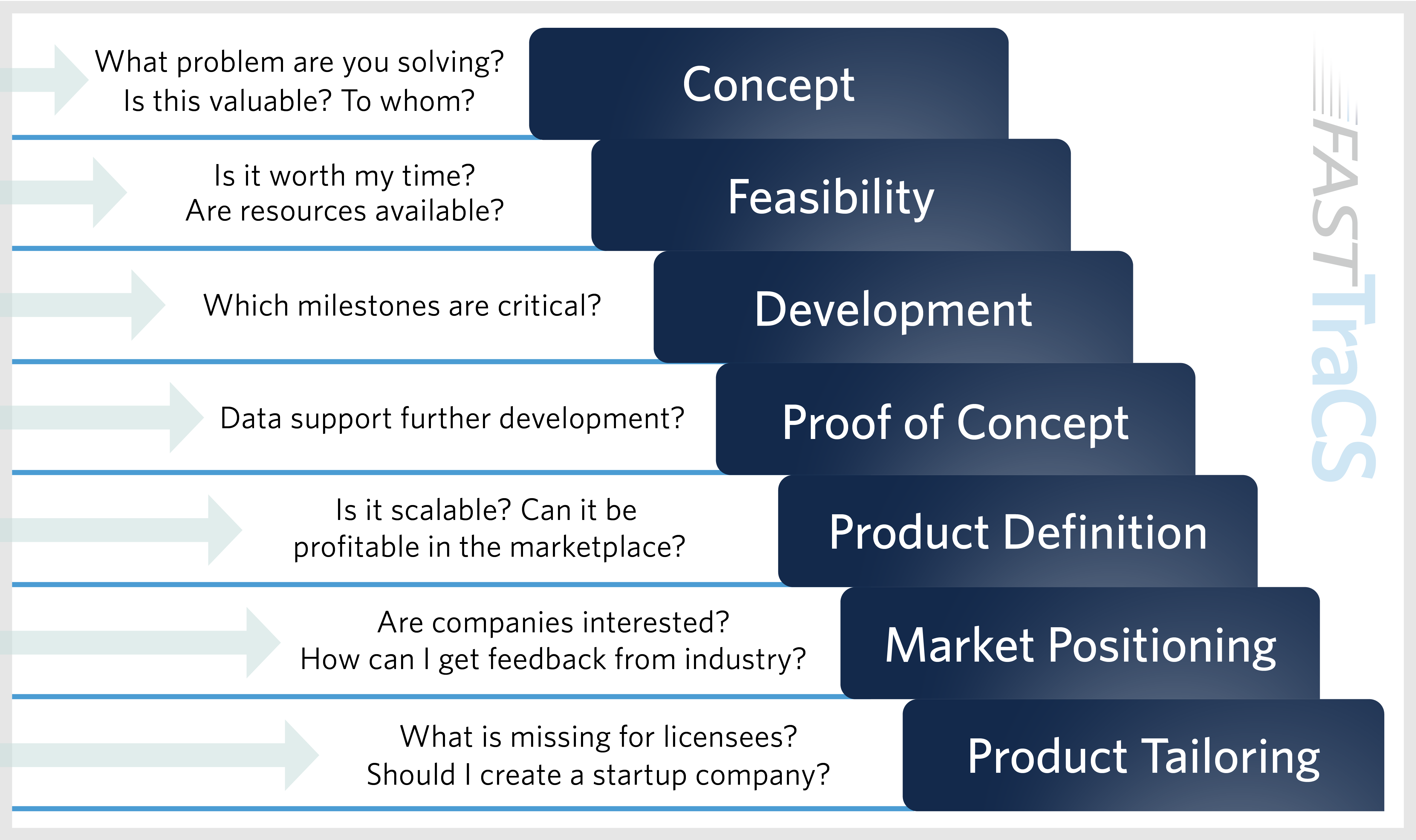 To learn more about the program, request a consultation or contact This email address is being protected from spambots. You need JavaScript enabled to view it., Associate Director, FastTraCS.
More Information