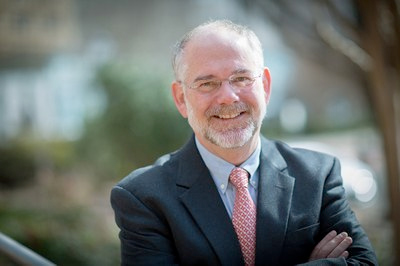 In its 3rd year, ADA TV is in Orlando, Florida at the 2018 ADA Annual Meeting, with more than 13,000 attendees expected. ADA's Scientific Session is the world's largest meeting on Diabetes helping to discover cutting-edge research and new advances in diabetes care.
ADA TV serves to raise the visibility of best practices in the field, as well as to highlight collaborations between diverse institutions including university departments, research institutions and private sector organizations. Along with highlights from the meeting and interviews with key speakers, ADA TV showcases organizations working in the field of diabetes — highlighting the great work that is being done in the USA and around the world.
UNC an interdisciplinary leader in type I and type II diabetes research and clinical care
With diabetes being such a complex clinical and public health issue, University of North Carolina at Chapel Hill's School of Medicine has taken an interdisciplinary approach to become a leader in type I and type II diabetes research and clinical care.
UNC was ranked 6th in federal research dollars in the U.S. in 2017, as well as having 6 basic science departments in the top ten for NIH funding. From the development of drug delivery systems such as the "smart insulin" patch to leading worldwide clinical trials, UNC is making itself known around the world as a top-tier research institution.
This research strength coupled with its strong emphasis in collaboration enables UNC to make life-changing discoveries for people living with diabetes.