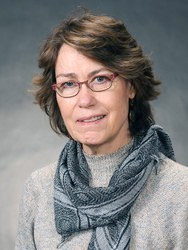 The UNC School of Medicine Office of Research Technologies is fostering an environment of community and mentoring for UNC core directors and researchers at the UNC School of Medicine and across campus.
Scientific researchers across campus use shared research resources, or core facilities, to access specialized instrumentation and services. By combining forces with various departments and centers, investigators have access to state-of-the-art technology that would normally be unavailable for single labs. This type of centralized laboratory organization has helped make the University of North Carolina at Chapel Hill a top research institution. Core facilities, staffed with highly trained scientists to assist with experimental design and instrument operation, operate through a recharge mechanism where individual investigators are charged for the portion of the services they use.
The UNC School of Medicine Office of Research Technologies (ORT) is under the SOM Office of Research, led by Vice Dean for Research Blossom Damania PhD. The ORT is committed to fulfilling investigators' technology needs by providing matching funds for shared instrument grant applications and by providing financial oversight for the recharge mechanism, which is highly regulated due to recharge payments from grants funded through federal sources.
The ORT also supports core facility personnel with assistance writing shared-instrumentation grants and customer service training. In addition, a Core Directors Mentoring Group was formed in the fall of 2017. Nancy Fisher, PhD, director of the UNC Flow Cytometry Facility, professor of microbiology and immunology and assistant director of core development, leads this effort, which includes a monthly meeting of core directors and managers to discuss facility operations and professional development.
Dr. Fisher also leads the Core Directors Council, a group of directors across campus interested in furthering the mission of core facilities at UNC. These efforts include cores across the Chapel Hill campus and anyone interested in being a part of the community of core directors. Dr. Fisher also provides consultation to core directors related to rigor and reproducibility efforts within cores; such information can be provided to principal investigators for grant applications.
You can learn more at the core facilities webpage or This email address is being protected from spambots. You need JavaScript enabled to view it. directly.