Data for COVID-19 research: N3C now offering live orientation sessions
The National COVID Cohort Collaborative (N3C) is now offering live orientation sessions on using the N3C Data Enclave for your research.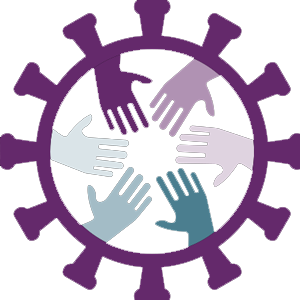 The N3C Data Enclave is a secure platform through which harmonized clinical data provided by contributing members are stored. The Enclave includes demographic and clinical characteristics of patients who have been tested for or diagnosed with COVID-19, and further information about the strategies and outcomes of treatments for those suspected or confirmed to have the virus. Additional data from individuals infected with pathogens such as SARS 1, MERS, and H1N1 are also included to support comparative studies.
Users of all types can learn how to navigate the N3C, utilize the Enclave and resources it provides, and learn how to better achieve their analytical goals. Sessions are ongoing and will alternate week by week. Register at covid.cd2h.org/training
Session A
This session is for those who want to learn about N3C, as well as how to engage with project teams and access the data.
Provide a general overview of N3C, including goals, organization, and community resources such as Domain Teams and Data Liaisons.
Introduces the 3 data tiers available and important considerations for research driven by the data harmonization process.
Discusses resources for training and help, as well as the Data Use Request (DUR) process required for researcher access.
Session B
This session is for analysts, statisticians, data scientists, or anyone who wants to gain a broader understanding of the tools needed to work with the data.
Focus on technical aspects of working with data in the secure N3C Enclave, including use of OMOP concept sets and N3C-specific tooling, such as the Concept Set Browser.
Introduce commonly used analysis tools, such as Contour and Code Workbooks and corresponding workflows for simple analyses.
Introduce the Enclave Knowledge Store, a mechanism for sharing and using community-developed code and data across projects.
NOTE: Session A is recommended before attending Session B
Register
---
Tutorials on the N3C Data Enclave are also available, and can provide information for researchers to learn about the tools, vocabulary, and resources available within the N3C Data Enclave. Access recorded tutorials