Chapman selected as co-recipient for Edward Kidder Graham Faculty Service Award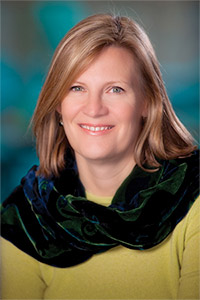 The University of North Carolina at Chapel Hill has selected School of Social Work Professor Mimi Chapman as a co-recipient of this year's Edward Kidder Graham Faculty Service Award. The award recognizes distinguished service to the state, the nation and the University by a faculty member. Chapman shares this year's honor with Eugenia Eng, a a professor in the Department of Health Behavior at UNC-Gillings Global School of Public Health.
"During my time at Carolina– first as a doctoral student and then as a faculty member– I have always been cognizant of what a privilege it is to be a part of a great public university dedicated to solving real problems for and with real people," Chapman said. "There are so many people here doing so much for North Carolina and beyond, which makes receiving this award gratifying and yet, incredibly humbling. There are many others who deserve such recognition as much, if not more, than I do. I accept it gratefully and hope to continue fulfilling Edward Kidder Graham's vision for years to come."
In its selection of Chapman, the University recognized her ability to build bridges between real people's needs and UNC Chapel Hill's resources by giving voice to marginalized populations. Her Latino immigration and well-being work has been funded by the Centers for Disease Control and Prevention, The National Institutes of Health, the William T. Grant and Robert Wood Johnson foundations. Chapman, who was in the first class of the Thorp Faculty Engaged Scholars, is a UNC Women's Center Faculty Scholar and one of the first non-medical recipients of NC TraCS funding. Her work with non-University partners includes teachers, health and mental health care providers, and community members.
Chapman has long-standing collaborations with Chatham County Schools and El Futuro, a mental health agency for Spanish-speaking families. Her pioneering work with visually-based intervention methods to combat bias toward Latino families brings faculty from across the University and community partners together in her project Envisioning Health. Extending her interests globally, she works with colleagues in China using Photovoice to understand families' urban-to-rural migration experiences.
National and local media have spotlighted Chapman's innovative visual teaching and intervention methods. She maintains a strong presence in clinical practice: teaching direct practice classes, supervising MSW students providing therapy in the Evergreen Community Clinic, and participating in interdisciplinary health affairs training. She served as the chair for the Grievance and Faculty Hearings committees, is serving her second Faculty Executive Committee term, and is on the Ackland Art Museum's faculty advisory board.
Chapman and Eng will be among those honored on Oct. 11 during Carolina's annual University Day ceremony. University Day is an occasion to remember the University's past and celebrate its future.
---
Mimi Chapman, PhD is a TraCS Pilot $50K award winner.
Originally posted at Contact Magazine.