Joyce Tan, PhD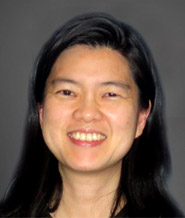 Clinical Affairs Program Co-Manager
Joyce Tan is Director of Industry Alliances, School of Medicine, and Research Assistant Professor in the Department of Genetics. She builds and develops partnerships and alliances with pharmaceutical and biotechnology companies.
Dr. Tan held positions in industry prior to joining UNC. Her work led to the discovery and development of a therapeutic asthma vaccine program and contributed to the development of vaccines in cancer and neuroscience at Pfizer. She also developed small molecule therapeutics in cancer and infectious disease at Anadys Pharmaceuticals.
Dr. Tan's scientific background is in immunology, and she has made important scientific contributions to the understanding of how T cells populate the immune system after chemotherapy, and how T cells maintain memory to respond to subsequent infections.