Terry Magnuson, PhD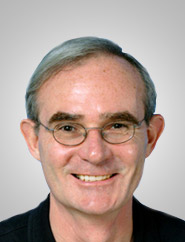 Associate PI
Dr. Magnuson was recruited to Carolina in 2000 as founding chair of the Department of Genetics and Director of the newly established Carolina Center for Genome Sciences. He also created the Cancer Genetics Program in the UNC Lineberger Comprehensive Cancer Center. He was appointed Vice Dean for Research in the School of Medicine in July 2010.
A founding member of the International Mammalian Genome Society, Dr. Magnuson also served on the external advisory committee for the Mouse Genome Database at the Jackson Laboratory (2001-2004) and was Chair of the Jackson Laboratory Board of Scientific Overseers (2005-2010). He has served on the Board of Directors of the Society for Developmental Biology (2000-2006), the Genetics Society of America (2004-2006), and he was a Board Member of the publically traded CRO Company, PPD (2001-2011).
He was appointed by the National Academies to establish guidelines for work with human embryonic stem cells (2004-2009), and also served as vice chair of an Institute of Medicine committee evaluating the California Institute for Regenerative Medicine (2011-2012), and served as a member of the Institute of Medicine's committee reviewing the NIH Recombinant DNA Advisory Committee.
Currently, he is a member of the NIH stem cell working group (2009 – date) and the NIH Council of Councils (2014-date). He was elected to the American Academy of Arts and Sciences (2007), a fellow of the AAAS (2009), and to the Institute of Medicine (2012). He served on the International Selection Committee for the Franklin Institute's Bower Prize in Genomics (2010) and is a Senior Editor for Genetics (2009-date) and a member of the Board of Reviewing Editors for Science Signaling (2010-date).
The work in the Magnuson lab focuses on the role of mammalian genes in unique epigenetic phenomena such as genomic imprinting, X-chromosome inactivation and stem cell pluripotency. The lab also studies the tumor suppressor role of the BAF/PBAF chromatin remodeling complexes and has developed a novel genome-wide mutagenesis strategy. Dr. Magnuson received his Ph.D. from Cornell University and was a postdoctoral fellow at UCSF.