Don Rose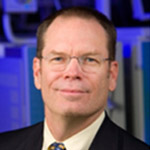 Co-Director
Don Rose is the Director of UNC's Carolina KickStart Program (formerly NC BioStart). Prior to that, he held senior leadership roles at a number of life science startups: Metabolon (metabolomics, RTP), Deerac Fluidics (nanoliter dispensing, Dublin), and DataCentric Automation (high-throughput crystallography, Nashville).
Before that, he was a general partner with Catalysta Partners (now Hatteras Venture Partners), a seed stage venture fund specializing in information technology and biotechnology start-ups. During this time, Don was co-founder and CEO of Phase Bioscience, a biomaterials start-up, spun out of Duke University.
Prior to Catalysta, he was co-founder and VP of Research and Development for Cartesian Technologies, a leader in instrumentation for DNA microarrays and nanoliter dispensing. Prior to Cartesian, Dr. Rose was a research scientist at Glaxo Wellcome (now GSK) where he developed and promoted a number of technologies in bioanalytical chemistry, combinatorial chemistry and high-throughput screening.
Prior to GW, Dr. Rose developed various aspects of capillary electrophoreses instrumentation at Hewlett-Packard Laboratories. Dr. Rose received his Ph.D. in Analytical Chemistry and BS in Nutrition from the University of North Carolina. He has published eight papers, two book chapters, and holds six US patents.