New resource helps reduce one big barrier hindering community-engaged research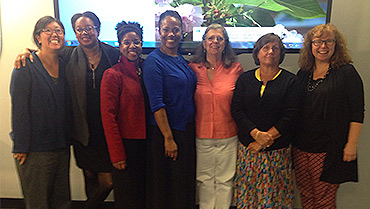 CHAPEL HILL, NC – The North Carolina Translational and Clinical Sciences (NC TraCS) Institute has developed a new resource, the Community Partner's Guide, to help community partners increase their fiscal readiness in preparation for partnering on federally funded research grants as part of the Community Academic Grants Administration Translation (CAGAT) Initiative.
Community-engaged research is increasingly recognized as being critical to improve health outcomes and positively influence the social determinants of health. To be successful, this type of research involves partnership-building between community members and academic researchers so that they are better able to communicate about multiple aspects of the research endeavor. However, an important aspect of the research endeavor that has often been overlooked is that of the administrative and fiscal management processes of partnered research grants.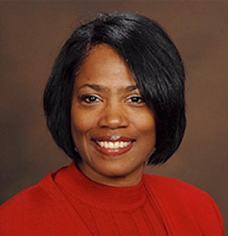 Lori Carter-Edwards, PhD, research associate professor in the Gillings School of Global Public Health's Public Health Leadership Program and associate director of Community Academic Resources for Engaged Scholarship (CARES), a division of the NC TraCS Institute said, "The CAGAT Initiative began with an attempt to build the capacity of a specific community partner to navigate the grants management process. And then I realized that there were others dealing with similar issues of reimbursement and grants management."
The timing was right for the CAGAT Initiative across the UNC-Chapel Hill campus, as faculty and staff from the Center for Health Equity Research, the Center for Health Promotion and Disease Prevention and the Cecil G. Sheps Center for Health Services Research were experiencing similar barriers in their community-engaged research. Drs. Giselle Corbie-Smith, Alice Ammerman and Geni Eng were instrumental in developing the collaboration that formed the basis of the CAGAT Initiative.
The Community Partner's Guide was developed by the CAGAT Initiative, which is a collaboration between the NC TraCS Institute, the Office of Sponsored Research (OSR) at the University of North Carolina at Chapel Hill, and community experts. The Guide is a resource to help community members navigate the business processes associated with community-engaged research and to increase their fiscal readiness to partner on federally funded research grants.
The Guide provides information on the pre- and post-award grants management process, as well as tips to help community members improve their skills in completing key procedures for submitting and managing grants.
The CAGAT Initiative has also developed an Academic Researcher's Guide and webinar series as a complementary resource customized for the academic researcher and project managers. Carter-Edwards and her team are also conducting in-service trainings at the request of community organizations and academic institutions.
---
See also: Initiative focuses on reducing administrative barriers to community-engaged research
The North Carolina Translational and Clinical Sciences (NC TraCS) Institute is home to the Clinical and Translational Science Awards (CTSA) program at the University of North Carolina at Chapel Hill (UNC). The CTSA program is led by the National Center for Advancing Translational Sciences (NCATS), one of 27 Institutes and Centers at the National Institutes of Health (NIH). NC TraCS combines the research strengths, resources and opportunities of UNC and partners, RTI International (RTI) and North Carolina Agricultural and Technical State University (N.C. A&T) to accelerate clinical and translational research from health science discovery to dissemination to patients and communities.
Media contact: Michelle Maclay, 919.843.5365, This email address is being protected from spambots. You need JavaScript enabled to view it.