Data Access & Informatics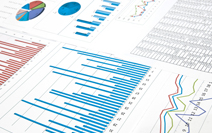 Biomedical Informatics tools and services are crucial to managing large and diverse data sets. NC TraCS offers the following services to help investigators mine and manage these data with advanced statistical, mathematical and computational techniques.
CDW-H

The Carolina Data Warehouse for Health is available to:

Access clinical & administrative data from UNC Health Care systems (e.g. WebCIS, Siemens, etc.)
Strengthen grant applications with quantified pre-research analysis
Identify cohorts for patient recruitment
Utilize historical data for retrospective studies

Frequently Asked Questions about the CDW-H are available.
Clinical Research Data Management

Clinical Research Data Management can:

Access fully-hosted, web-based data management services to support single or multi-site randomized clinical trials, prospective or retrospective clinical & translational research studies, research patient registries
Ensure high-quality data capture and compliance
Reduce/remove the need for pre-analysis data cleansing
Curated Data Sets

The available Curated Data Sets include: